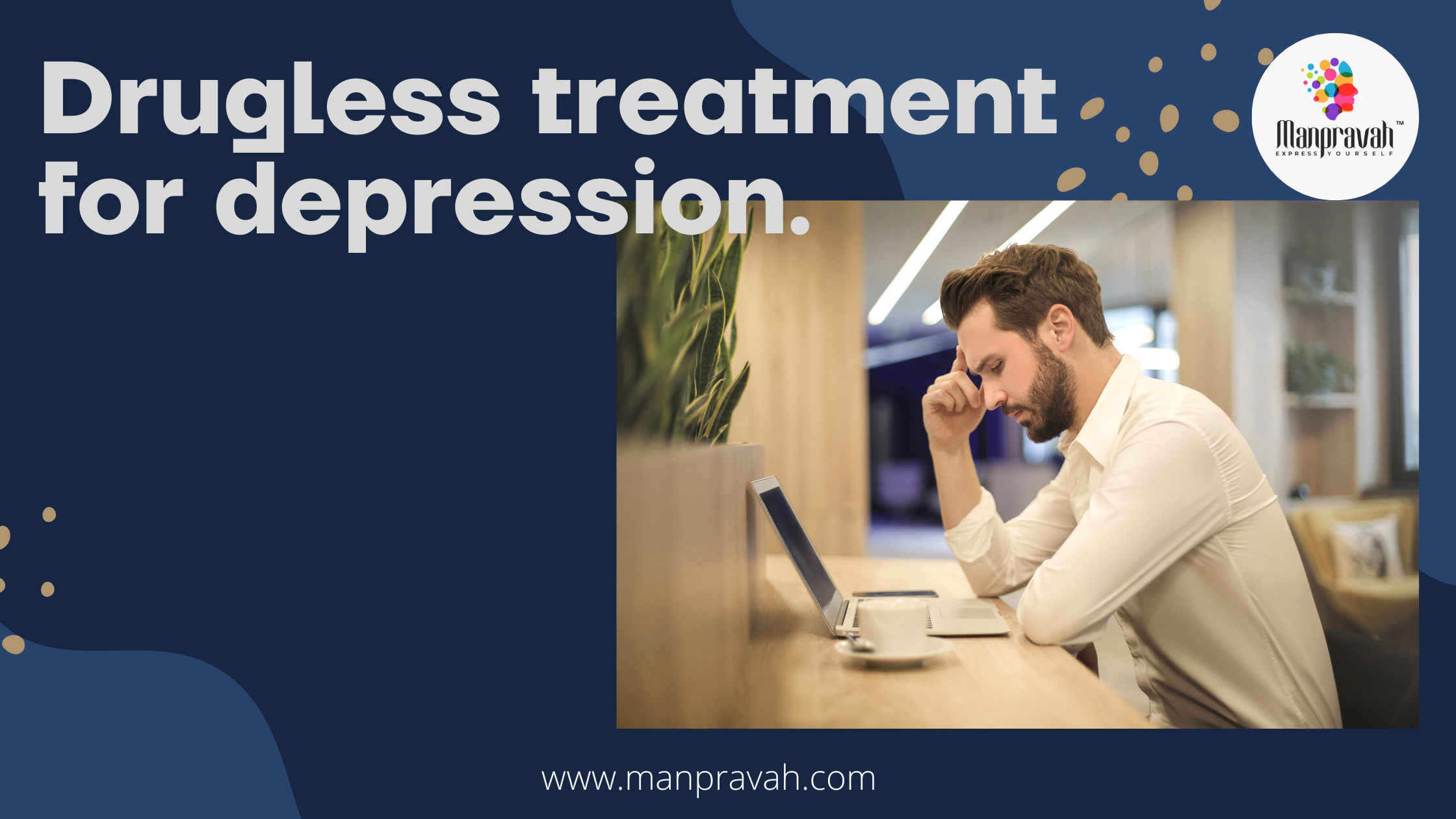 Depression is medical condition and not just sadness. Its more than being sad or lazy. Due to lack of awareness its difficult for many people to differentiate sadness and depression. Some people end up without any treatment or suffer alone.
Common depression symptoms:
· Sleep disturbance.
· Mood swings
· Excessive guilt
· Change in appetite
· Low energy
· Low motivation and interest
· Low concentration
· Suicidal thoughts
WARNING – Do not stop medications without talking to your doctor.
Hypnotherapy is effective way to overcome with depressive symptoms. This therapy helps to reduce symptoms and reduce negative thinking. The disturbing part of depression is overthinking. It's not necessary that person with depression will commit suicide but there are chances of committing suicide.  Hypnotherapy is combined with other therapies for effective results.
Depression treatment required to change the pattern inside the brain. Rewiring is necessary to overcome depression. Medicines are used to change the rewiring but it does not work for every patient. Sometimes medicines have terrible side effects on body. Some patients avoid taking medicines because of side effect and this led to increase in their suffering from depression.
The best and effective way to manage symptoms of depression is through hypnotherapy and other varieties of therapy. Hypnotherapy helps to rewire the negative thinking and behavior pattern. This therapy helps to make changes in subconscious mind. This therapy helps to change negative thinking pattern into more appropriate way. Its not only target on symptoms but also makes you more relax and calm. And most amazing part is it has long term improvement.
If you want to experience hypnotherapy, feel free to contact us or check our website ''www.manpravah.com''.
Manpravah – express yourself
Phone no : 9029495993/9819639344
Visit us @ www.manpravah.com
Follow us on www.facebook.com/Manpravah
Clinics @ – Prabhadevi, Borivali, Vashi, Panvel and Pune