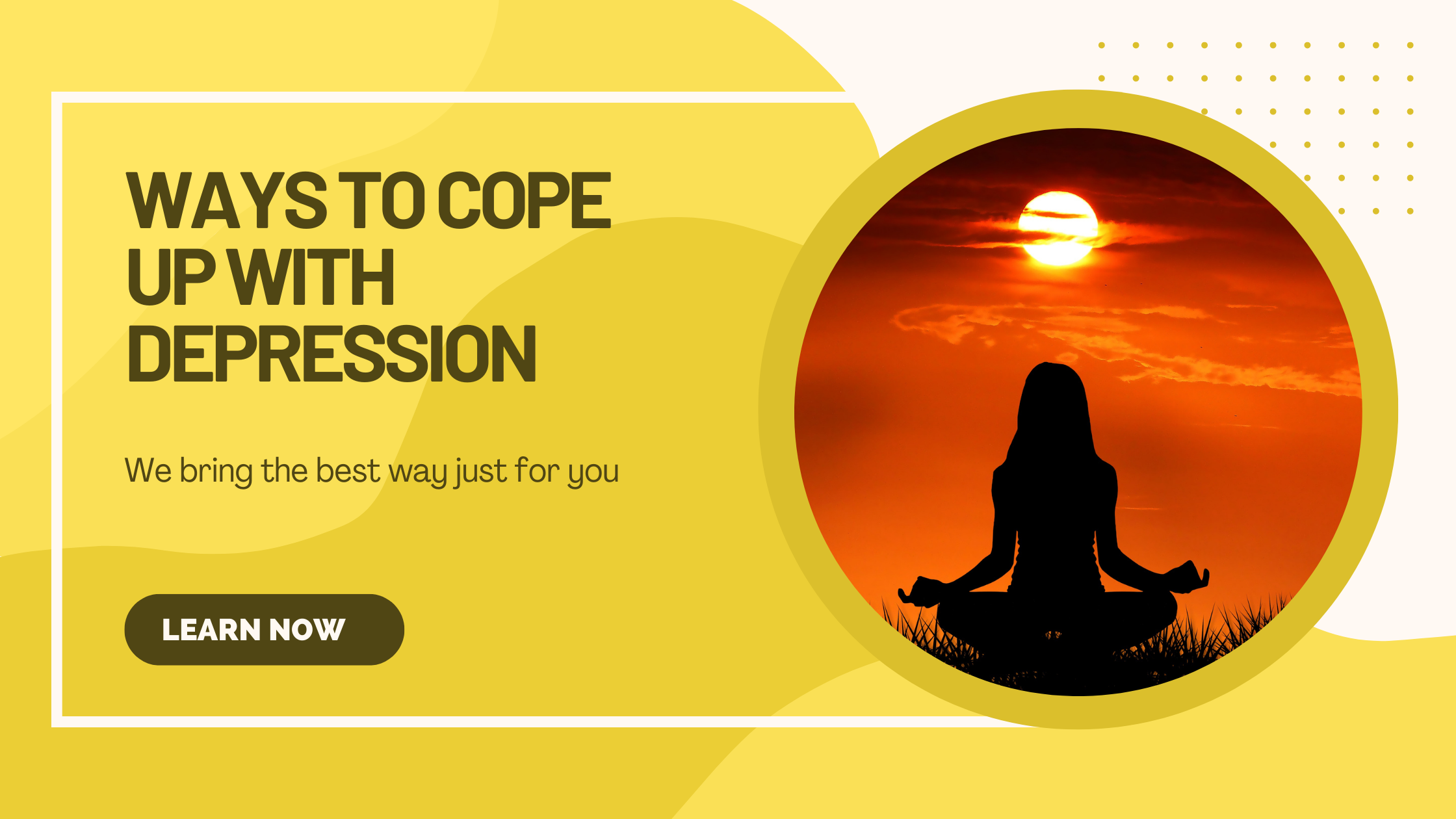 WHAT IS DEPRESSION??
Depression is a mood disorder that causes a persistent feeling of sadness and loss of interest.
Four main types of depression are :
1. MAJOR DEPRESSIVE DISORDER
2 . BIPOLAR DISORDER
3.PERSISTENT DEPRESSIVE DISORDER(Dysthymia)
4. SEASONAL AFFECTIVE DISORDER
CAUSES OF DEPRESSION:
There are various causes of depression like family history, illness and health history, medication, drugs, alcohol, imbalance of chemicals in brain, hormonal imbalance, personality, events like losing your job, isolation, dysfunctional relationship, stress at work, being unemployed for long time, death of loved ones, etc.
BUT WAIT
LET'S TAKE A DOSE OF POSITIVITY AND HOPE!!!!
WHERE THERE IS A PROBLEM, THERE IS ALWAYS A SOLUTION😉
We can deal with our depression in various ways as listed below, do try them and feel the result but remember place of a professional can never be replaced. So,when the situation is crucial, intense or critical always consider visiting right professionals:
LET'S GO :
1. If you're up for exercise, consider a walk around the block
2. Do the opposite of what the 'depression voice' suggests
3. Set attainable goals
4.Reward your efforts
5. You may find it helpful to create a routine
6. Do something you enjoy. It may happen so that you may feel like doing nothing but push yourself a bit and appreciate your each step.
7. Listen to music
8. Spend time in nature
9. Spend time with loved ones
10.Use writing or journaling to express your feelings
11. Try something new entirely that you have never done before like acting, dancing, cooking, etc.
12. Incorporating meditation may help ground your thoughts
13.Assess your diet
14.Limit in fact Avoid drugs and alcohol
15.Getting enough sleep can also have a noticeable effect not Less not More
16. Accept the validity of your emotions
17.Consider clinical treatment