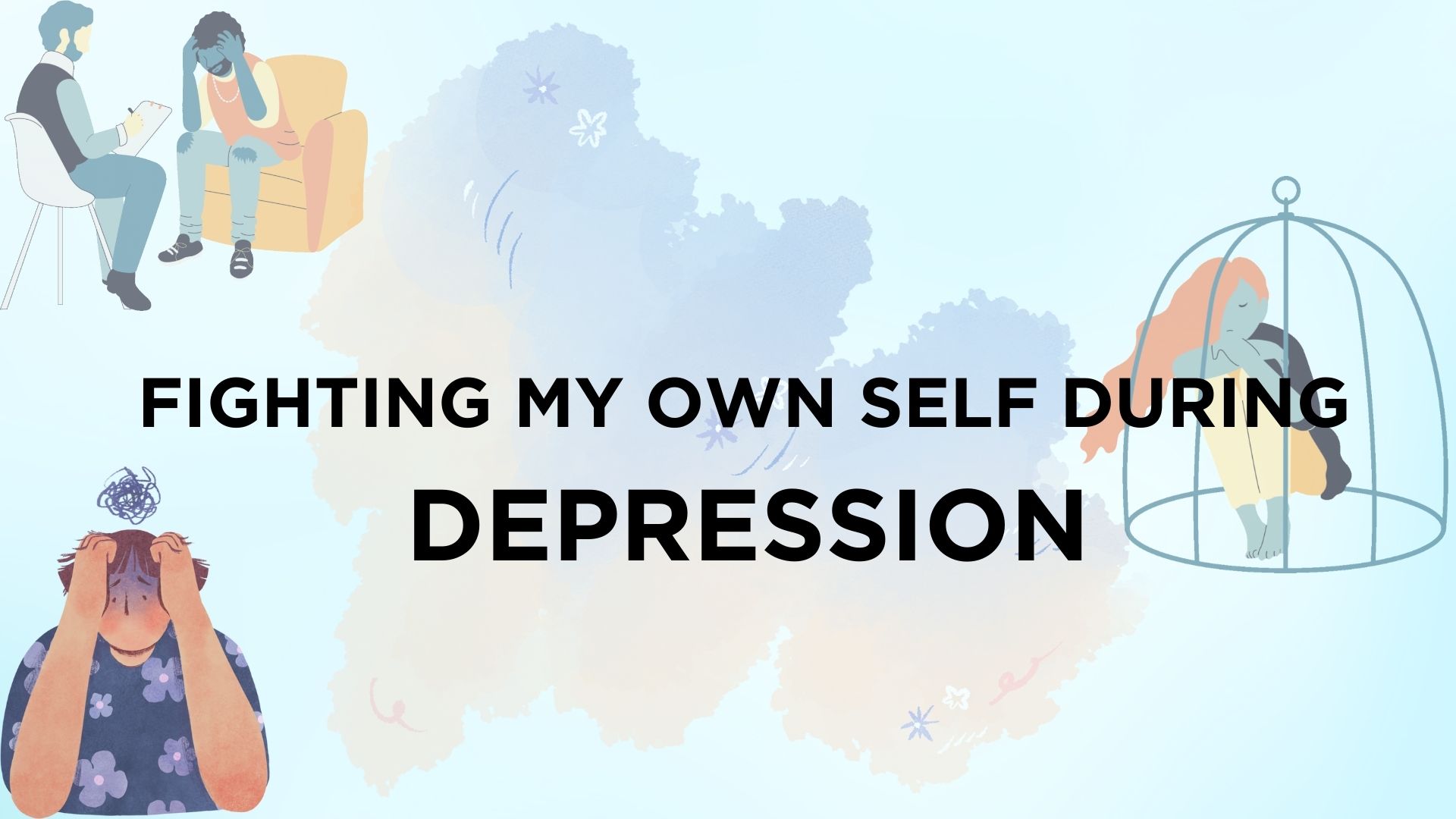 We all have some low days and some days are relatively good. But what when the lows do not seem to end at all? My life was going downhill. It felt like I was going to the deepest, darkest levels of the ocean.
It all started in the first year of my college. Nothing worked for me. I had no friends, my dearest Dog died and my parents used to speak some of the times and quarrel for most. I often remained isolated. Went to the college, sat for the lectures without paying any attention to them. Headed straight home without any interaction with anybody. My home was the four walls of my room because I rarely used to get out of my room. I hardly ate anything and have several times spent the entire day eating nothing. And that does not mean I liked outside, street food more than home cooked; I just did not wish to eat ANYTHING.
Since childhood, I have always loved music. I protect my guitar more than anything else. I never let anyone touch it; but I do not have it anymore because, I smashed it against the wall a day before. I experience this immense rage at times which is out of my control. I am quite useless, ain't I?
Then what did I do all day? I lied down on the bed looking at the fan rotating at a steady pace. I lost interest in everything; LIVING INCLUDED. But my decision-making ability was so poor at that time, that I couldn't even make a decision whether to live or to put an end to myself. Hilarious, isn't it? My marks dropped drastically (I am supposed to be the bright kid by the way). I feel tired all the time without doing any physical activity. The other day, I started crying while eating food for absolutely no reason. For hours I used to sit and stare at nothing. So, I did nothing, I spoke nothing and I FELT NOTHING – as if there was a void inside me. Something was missing inside me – MAYBE MY OWN SELF.
People said it is just a phase – but six months is long to be called as a phase, isn't it? My parents then took a decision that I'll be grateful for my entire life. They took me to therapy. I refused to open up initially. But then, one session, there I was, crying hysterically. With every teardrop, I could feel my heart getting lighter. I was ready to stop fighting with myself, be a team with my inner self and fight away the negative thoughts and emotions. A brighter future, which I could not even imagine, I could now see myself reaching there.
One thing that I have realized in this journey is that we often feel that things are out of our control and whenever we think like this. We need to pause and ask ourselves – is it really the case that we have nothing in our control? Or do we have our thoughts, of whom we are the master!
Everything is impossible, until we make it possible and WE CAN MAKE EVERTHING POSSIBLE. So, believe in yourself!
Manpravah Hypnoclinic
Clinical psychologist & Hypnotherapist
𝐌𝐨𝐛 – 𝟎𝟗𝟖𝟏𝟗𝟔𝟑𝟗𝟒𝟒𝟒 / 𝟎𝟗137350434
Web – Dr Sukumar Munje: Best Hypnotherapist
Clinics @Prabhadevi (W)/ Parel (W), Borivali, Vashi, New Panvel