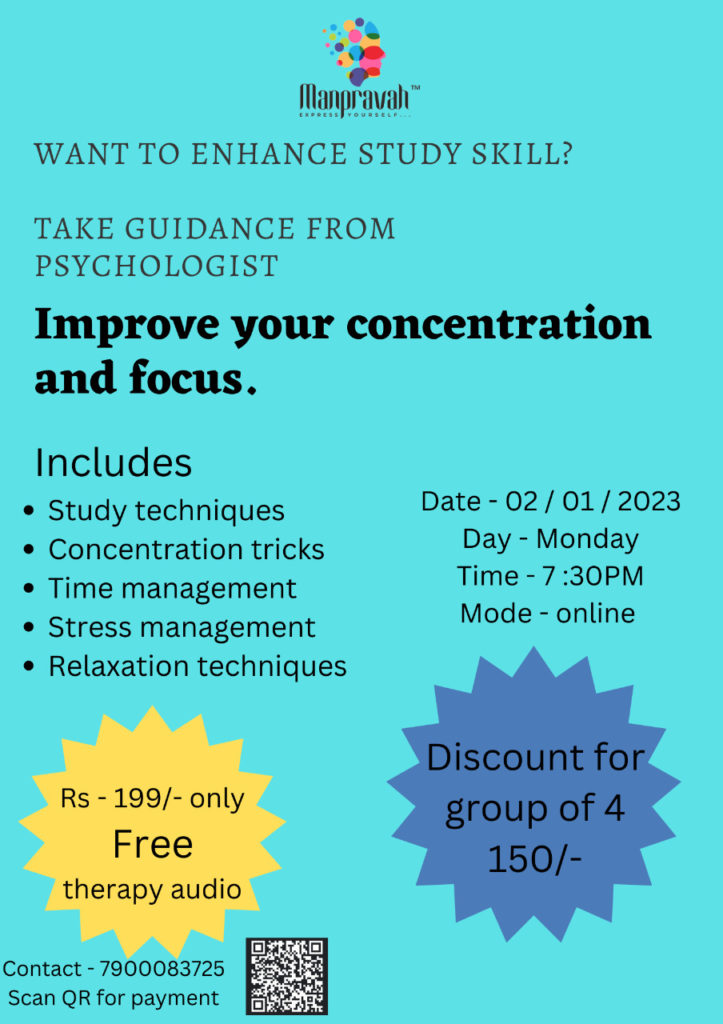 Have you noticed such changes in children after lockdown?
As a psychologist, we have encountered many cases of low concentration and focus. Parents usually complain about phone addiction and low marks after school reopens.
In the case of Rachana (Name changed) Her mother came to us to complain that she is not studying, she gets easily distracted, studying to focus on studying, binge eating etc etc.
Her mother even said about her complaint about school that she does not pay attention in class. Her books are incomplete. Rachana was a brilliant student. Her previous scores are above average. But in her current exam she failed in 2 subjects.
She uses her phone the whole day and night. Her absences have increased at school due to her poor sleep at the moment. It is very difficult for her to concentrate on her studies. She gets distracted easily.
Many cases of children after covid are of same complaints from their parents.
Reasons for poor concentration
A lack of sleep or a poor routine
Intake of junk food.
Excessive screen-time, especially prior to going to bed
Difficulties at home, such as a recent separation of parents or a family trauma
Excessive use of social media
External distraction
Parents be aware and don't take such problem lightly. Exams are near and due to concentration issue children feel anxious.
Don't worry our best psychologist are going to share tools and techniques to deal with it.
Are you all afraid of limited time but need to complete your study? 😵‍💫
Exams are creating stress and affecting your time management? 🤐
NO WORRIES MANPRAVAH IS HERE WITH BEST PSYCHOLOGIST TO GUIDE YOU 👩🏼‍🏫
Includes
• Concentration techniques
• Study techniques
• Time management
• Stress management
• Relaxation techniques
Still thinking why to do this workshop? 🤔😱
Benefits of workshop? 🙋🏼‍♀️
* To increase focus and concentration in study.
* To manage time.
* To improve study style.
* Relax your mind and body.
* Reduce overthinking and stress.
Details for workshop
Date – 2/01/23
Day – Monday
Time – 7:30 pm
Mode – online
For more details contact
No – 7900083725
Gpay on above given number